Auto Body Shop in Brandon, MS
For top-tier automotive collision center services in Brandon, MS, drivers and auto insurers alike recommend Patriot Auto Body, LLC. Along with our extensively trained staff of technicians, we also incorporate the latest technology into our repair and painting processes, to deliver the high-quality results customers expect from our vehicle body shop. From body repair to auto painting, put your vehicle in hardworking, American hands.
We offer everything from body repair to minor bodywork services. Stop in today for your auto body work services.
We do color matching, paint prep, and paint refinishing with high-quality products. Contact us for your auto detail services.
Superior Repairs,
Guaranteed
Integrity matters at Patriot Auto Body, LLC. Our customers trust us to get their cars, trucks or SUVs back on the road after a collision, and we take that trust very seriously. We know how important your vehicle is to your everyday life. You've got enough to worry about after an accident—let us handle everything involving vehicle repairs.
At our paint and body shop in Brandon, MS, we handle the entire repair process, from initial damage analysis to the final washing and detailing. We can handle the big stuff, too—our car body shop is equipped to perform frame straightening when a collision's effects go deeper than your vehicle's exterior. There's no body damage we can't repair. We even partner with a local towing company to get your vehicle to our shop if you can't drive it.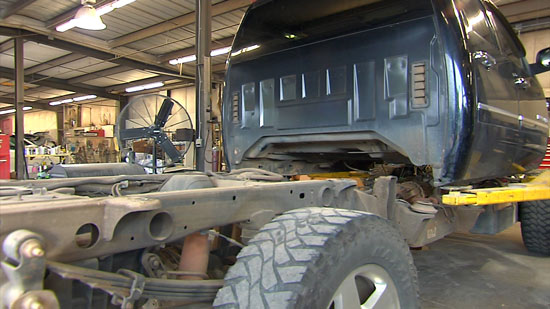 We've received and maintain the highest
I-CAR designation as a Gold Class Shop.
We fix and paint all accident-related and auto body damages to your vehicle.
Our careful technicians take every precaution while repairing your car, truck or SUV.
We build relationships with our customers, so they trust us with their vehicles.
We do insurance work! Auto insurance companies prefer to use Patriot Auto Body, LLC.
Along with our comprehensive auto body shop services, we also handle auto painting. Our multi-step process for painting vehicles ensures the new color precisely matches your car's existing color. We use state-of-the-art paint booths to complete our painting work and bake in the color. This also provides much-needed protection from the elements that may scratch or damage your car's paint down the road. Speaking of scratches, dents, dings and blemishes, we can handle those too. Our technicians repair anything from minor scratches and dents to panel repair and replacement.
When you need a vehicle body shop in Brandon, MS, trust us to prioritize your needs and budget. We do everything in our power to keep your costs down without diminishing the quality of our work. For us, the American way is our mission: nothing less than the best.
Trust the Pros
After a traffic accident in Brandon, Whitfield, Pelahatchie, or Jackson, MS, put your vehicle in the hands of hardworking patriots for auto bodywork and painting. Contact us now to learn more about our car body shop's services.
Proudly offering auto body shop work and related services to the following area: Brandon, MS | Whitfield, MS | Florence, MS | Pearl, MS | Richland, MS | Flowood, MS | Pelahatchie, MS | Rankin County, MS